Sleep Headphones
4 products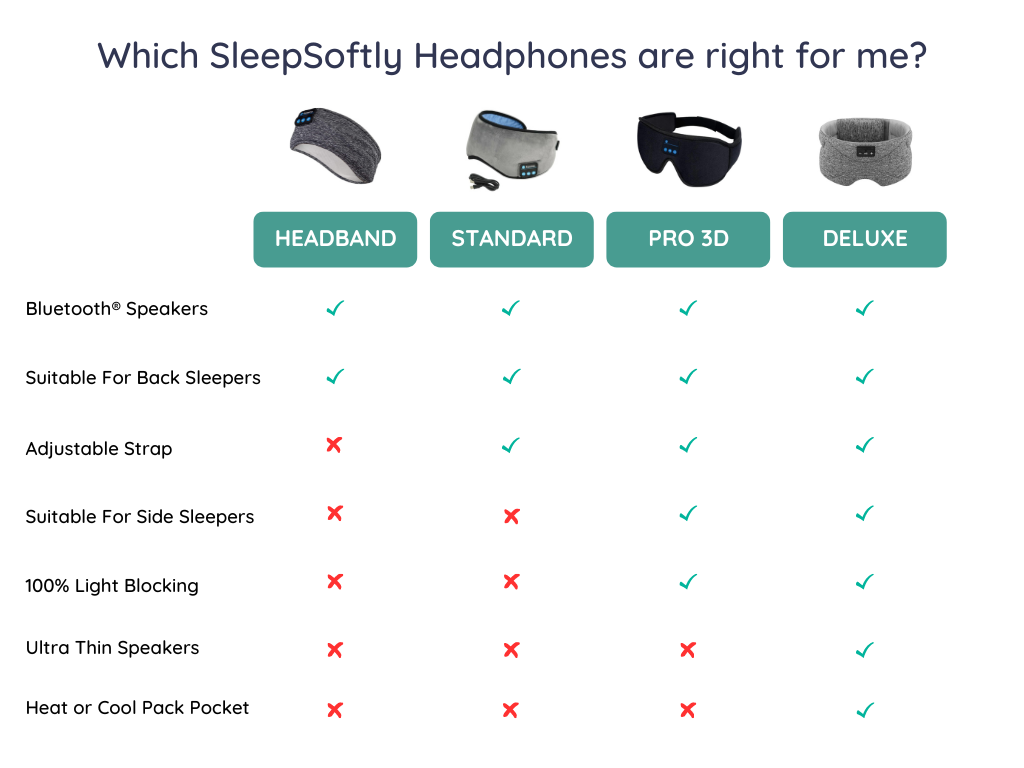 Why Use Bluetooth Headphones For Sleep?
If you're looking for a way to get better sleep, you may want to consider using sleep headphones. But what are they actually good for? Here are a list of benefits to using headphones for sleeping:
Improved Sleep Quality: Ensures you get deep, uninterrupted sleep by blocking out 100% of light and external noise.
Custom Comfort: The adjustability of the ultra-slim speakers and Velcro straps means you can tailor the fit to your personal comfort, ideal for side sleepers.
Music Therapy: Allows you to easily play sleep-enhancing sounds, podcasts, or music to help you relax and drift off faster.
Tech Convenience: No need to fiddle with your phone in the dark; control your sleep settings right from the mask.
Less Partner Disturbance: High-quality sound that's directed only to you means less chance of disturbing your sleeping partner.
Multi-Functional: Beyond sleep, it can be used for meditation, relaxation, or even answering phone calls.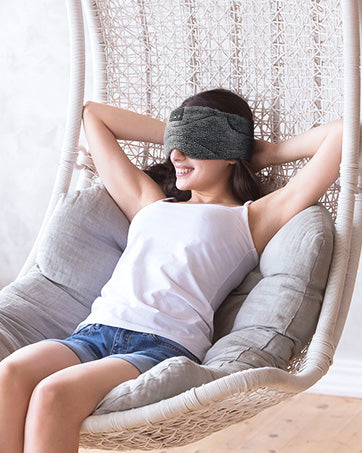 Is it ok to sleep with headphones on?
Sleeping with headphones, especially if they are designed as a sleep mask, are perfectly fine to sleep with. These innovative sleep masks offer a comfortable way to enjoy soothing sounds or listen to calming music while dozing off. By eliminating external noises and distractions, they create a serene environment conducive to relaxation and better sleep.
As they are integrated into a sleep mask they ensure a snug fit without putting pressure on the ears. They provide a gentle and immersive audio experience so they do not cause harm to your ears with loud sounds.
Most models typically have an automatic shut off feature that activates when they do not receive a signal from a compatible Bluetooth device after 2-3 minutes.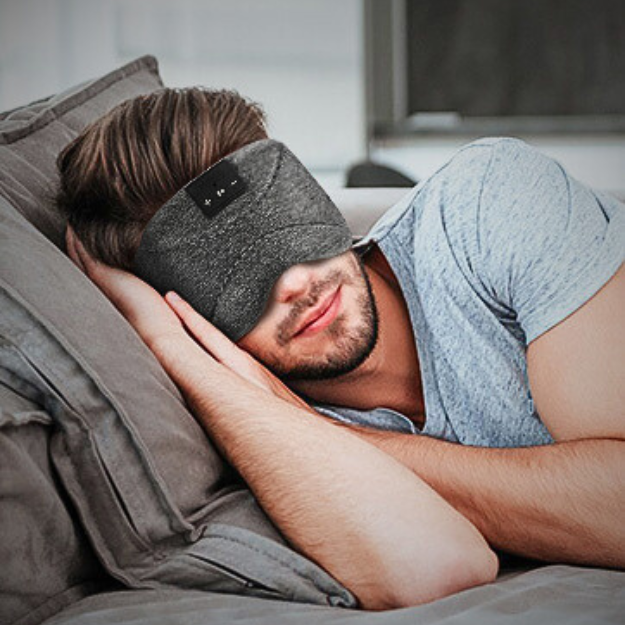 Which are the most comfortable headphones for sleep?
When it comes to comfortable headphones for laying in bed, one popular option is the SleepSoftly Deluxe.
These headphones stand out for their ultra-thin speakers, which make them incredibly comfortable to wear while lying down. They have Bluetooth connectivity so no cables interrupting your sleep.
The slim design ensures that you won't feel any pressure on your ears, allowing you to rest your head on a pillow without discomfort. They are made with soft and breathable materials that feel gentle against the skin.
Their ergonomic design and adjustable strap ensure a secure fit without causing any irritation. With their superior comfort and high-quality sound, the SleepSoftly Deluxe headphones are an excellent choice for anyone seeking a peaceful and cozy bedtime audio experience.